Bakewell
Bakewell blondies are a delicious treat, super jammie and deliciously packed with almonds, raspberry jam and white chocolate, the perfect treat. If you like bakewell tart, you'll love these. Absolutely delicious, especially warmed with some vanilla icecream.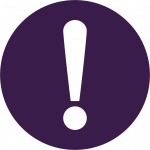 Allergens – Eggs, Wheat, Soya, Nuts & Milk

Best Consumed
within 5 days

Fridge
for 10 days

Freeze
up to 3 months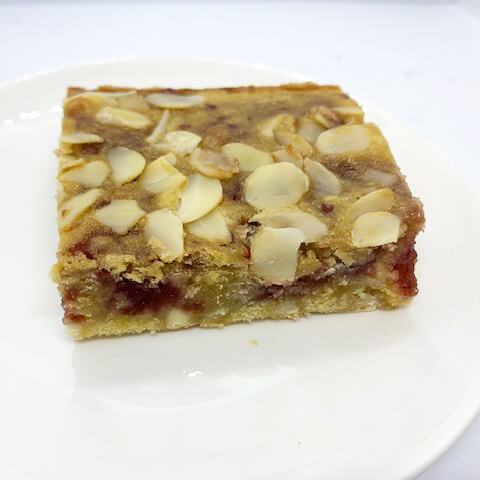 Ingredients list:
Blondie:
Butter, white chocolate, sugar, whole MILK powder, cocoa butter, High Fat MILK powder, Skimmed MILK powder, lactose (MILK), butterMILK powder, Emulsifier, Lecithins, (SOYA) , Vanilla extract, salt) Flour (WHEAT), corn flour, granulated sugar, light brown sugar, EGGS, almond extract, ground almonds (NUTS), flaked almonds (NUTS), raspberry jam.
Jam:
Glucose – fructose syrup, Raspberries, Gelling agent: Pectin, acid: Citrci acid, Sugar, Acidity Regulator: Sodium Citrates.
Please note that brownies and blondies may include or contain traces of NUTS, PEANUTS, GLUTEN, EGGS, MILK and SOYA